One of the thirteen families of Amarone, the four brothers of Tenuta Sant'Antonio create exceptional, award-winning wines.
Tenuta Sant'Antonio was founded in 1989 by four brothers: Armando, Tiziano, Paulo and Massimo Castagnedi. The brothers' father, Antonio, who the company is named after, was himself a winegrower who supplied various well-established companies in the region with high-quality Garganega grapes for Soave and it was in his vineyards, whilst the four brothers were growing up, that they decided to create their own company as opposed to following suit by growing grapes for others.
Prior to being gifted their father's vineyards the four brothers were asked to prove themselves and did so by initially purchasing a derelict, low-yielding, 30 hectare vineyard in 1989. While many other potential buyers believed that this vineyard, Monti Garbi, located in the hills overlooking the Illasi Valley, was incapable of producing good wine, the brothers turned around the fortunes of this vineyard. Today, with the inclusion of their father's vineyard, the four brothers have developed their business to an estate-focussed, 100 hectare operation with vineyards in the Illasi and Mezzane valleys.
Their hillside vineyards average an altitude of 350 meters, with meticulous attention given to vine density, hand-harvesting and management of low yields to provide fruit of exceptional quality. This commitment, combined with their extensive estate vineyard holdings, not only resulted in Tenuta Sant'Antonio becoming recognised as one of the finest wine producers in Valpolicella but also in an invitation to become of the 13 families of Amarone.
Each brother plays a prominent role in the company: Armando is charged with export, Tiziano with domestic sales, Paulo is the winemaker and Massimo is the vineyard and production manager. Today, Tenuta Sant'Antonio is positioned as a highly awarded producer of Soave, Valpolicella and Amarone, with their Cru Campo dei Gigli wine being named as one of Decanter's 75 Most Exciting Wines of 2017.
Alongside the more traditional, yet superb range of indigenous wines under the Tenuta Sant'Antonio Brand, the brothers have also created the innovative SCAIA range, which consist of a Garganega Chardonnay blend, a pale rosato made from Rondinella (one of the components for Amarone), a Corvina and a Cabernet Sauvignon Ripasso wine named Paradiso.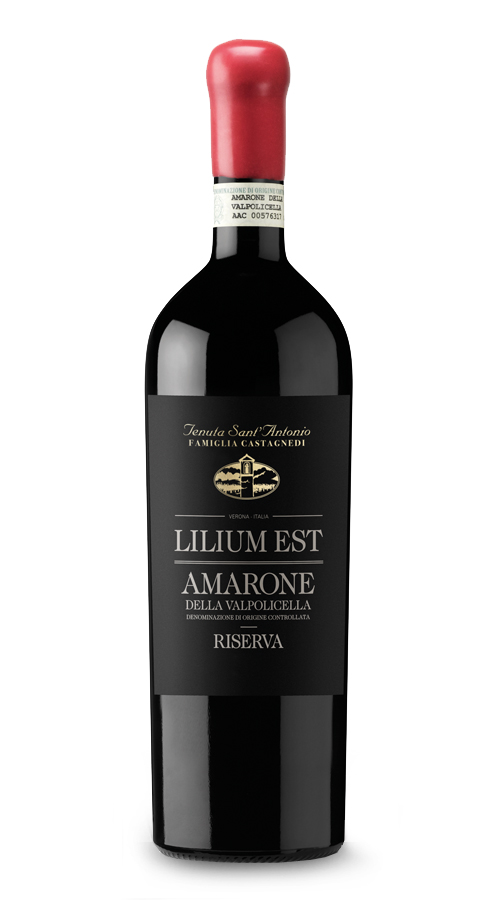 Tenuta Sant'Antonio Lilium Est Amarone della Valpolicella Riserva DOCG
This extraordinary Amarone Riserva shows an incredible depth and intensity, with multiple layers of complex aromas and flavours that build constantly.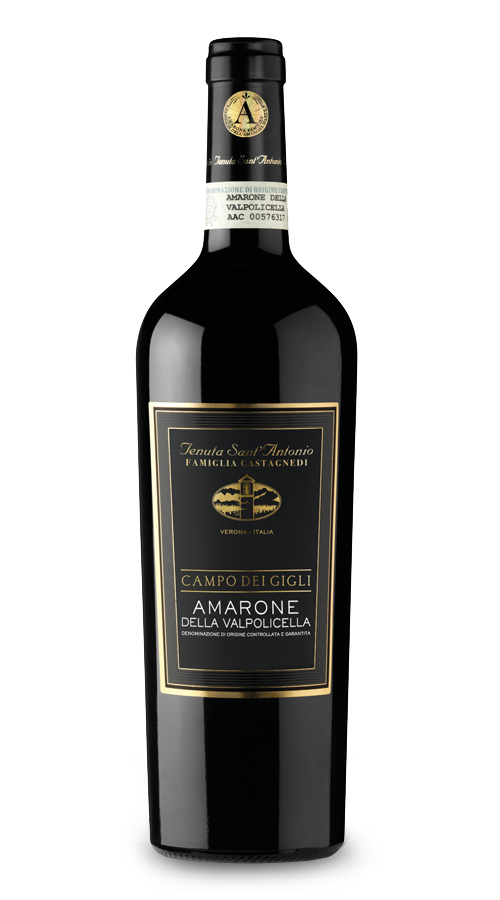 Tenuta Sant'Antonio Campo del Gigli Amarone della Valpolicella DOCG
A highly-acclaimed, award-winning Amarone exhibiting an intense bouquet with wild berries, chocolate, spices, and a woody, mineralic quality.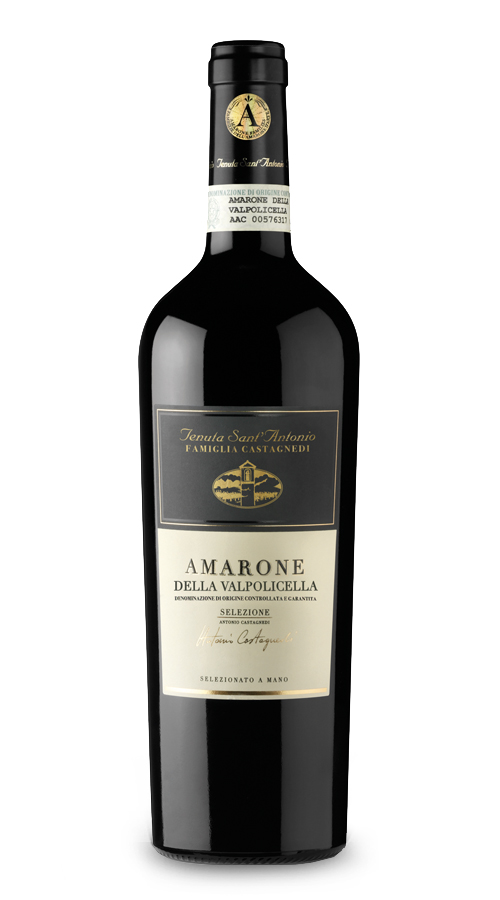 Tenuta Sant'Antonio Selezione Antonio Castagnedi Amarone della Valpolicella DOCG
This Amarone della Valpollicella is a lighter expression of the Italian classic, while still offering the rich and complex notes of red fruit, dark chocolate, spicy liquorice, and tobacco.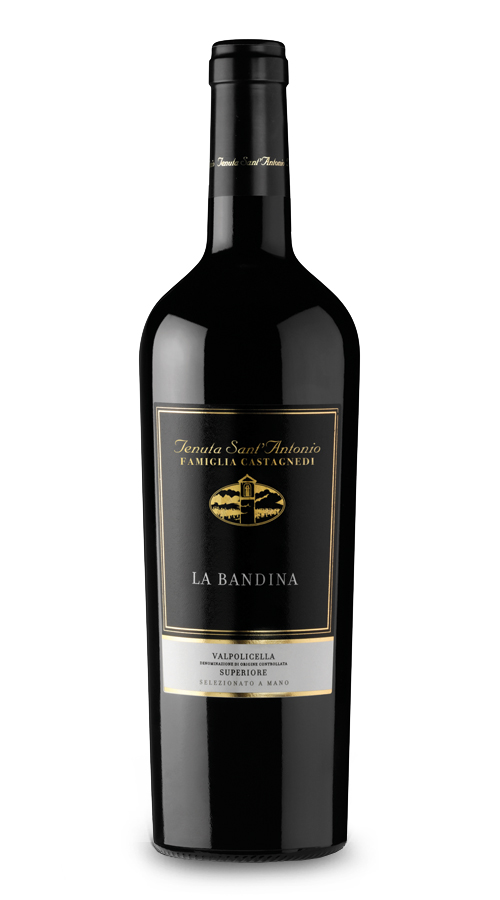 Tenuta Sant'Antonio La Bandina Valpolicella Superiore DOC
A smooth and well-structured single vineyard Valpolicella Superiore with an intense and complex bouquet, with red fruit followed up by tobacco and cedar wood notes.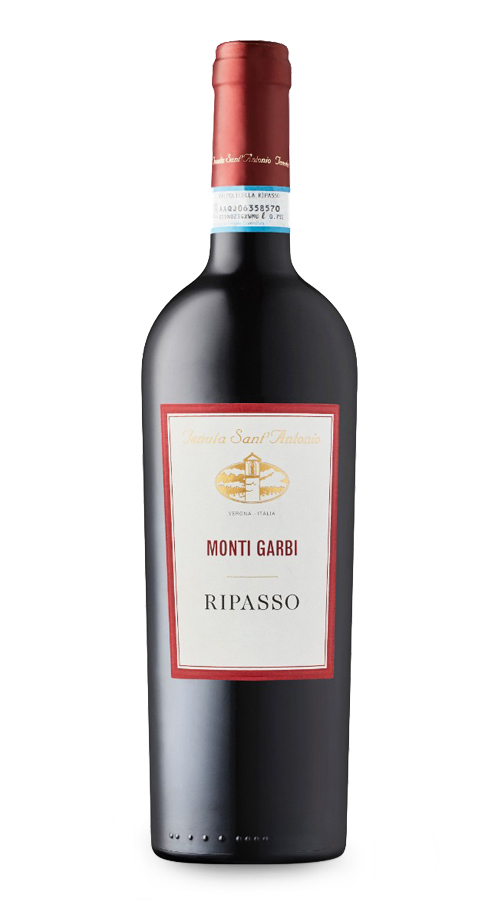 Tenuta Sant'Antonio Monti Garbi Valpolicella Ripasso Superiore DOC
An elegant and classic expression of Valpolicella Superiore Ripasso, grown in the harsh soils of Monti Garbi.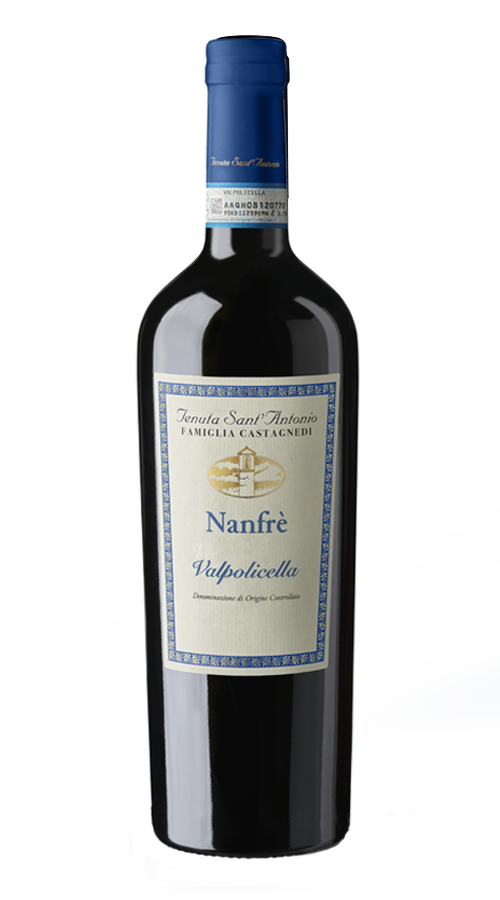 Tenuta Sant'Antonio Nanfrè Valpolicella DOC
This young Valpolicella is a light and fruity, with slight hints of florals and spice.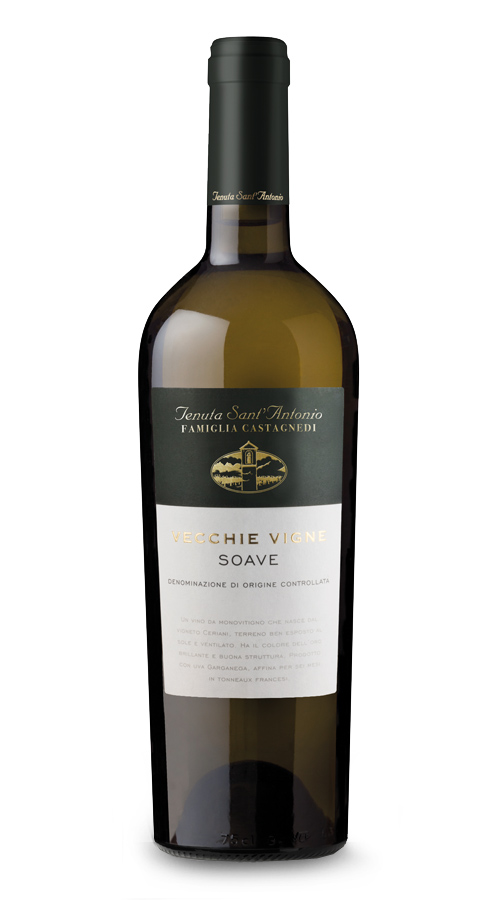 Tenuta Sant'Antonio Monte Ceriani Vecchie Vigne Soave Superiore DOC
This single vineyard Soave Superiore is made from 100% old-vine Garganega, and displays an incredible complexity, with citrus and bitter almond aromas complemented by flinty paraffin.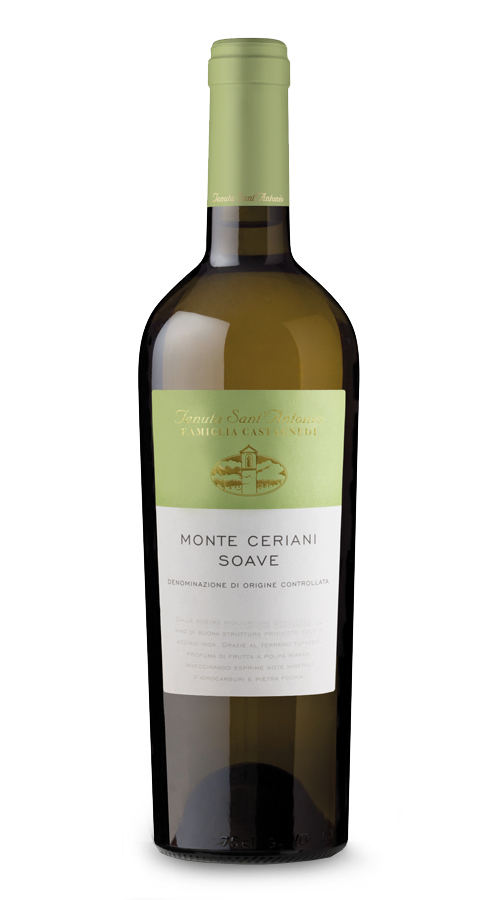 Tenuta Sant'Antonio Monte Ceriani Soave Superiore DOC
This single vineyard Soave Superiore is made from 100% Garganega, and displays typical citrus notes with a bitter almond finish.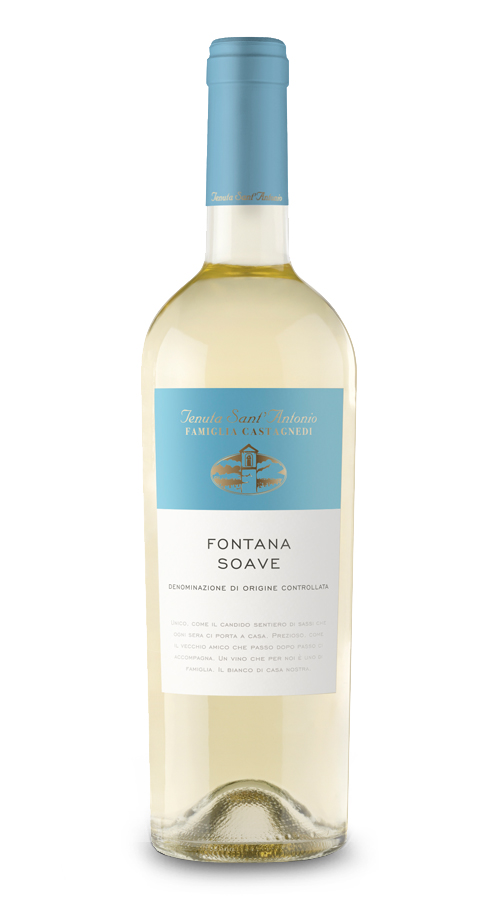 Tenuta Sant'Antonio Fontana Soave DOC
An easy-drinking, youthful style of wine, this Soave's refreshing fruitiness is perfect for in summer.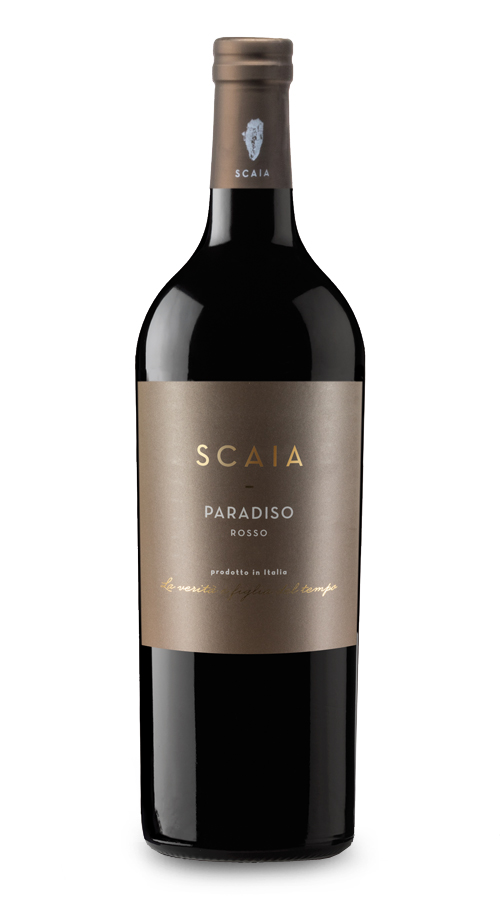 Tenuta Sant'Antonio SCAIA Paradiso Rosso Veneto IGT
Vinified in the same manner as Ripasso, this blend of Corvina (40%), Corvinone (20%), Rondinella (20%) and Cabernet Sauvignon (20%) has a great complexity and balance.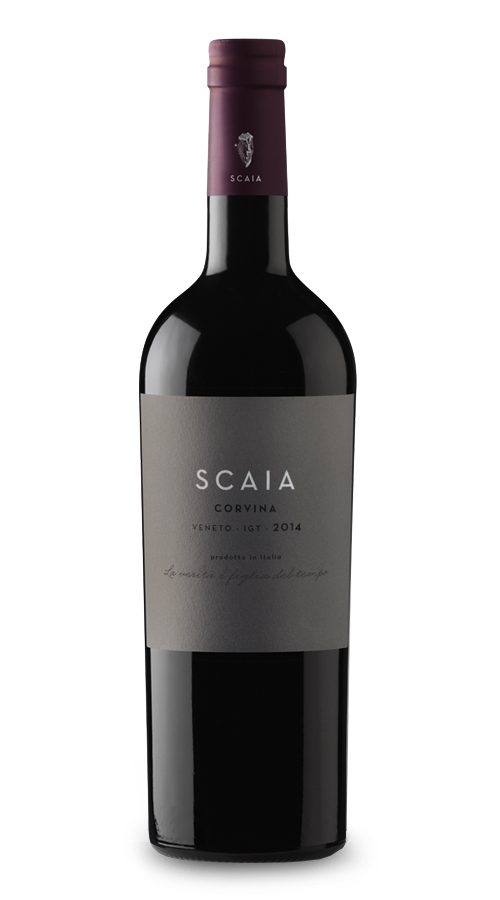 Tenuta Sant'Antonio SCAIA Corvina Veneto IGT
This 100% Corvina is modern in style, and has good body and aromatic complexity despite its light, easy-drinking youthfulness.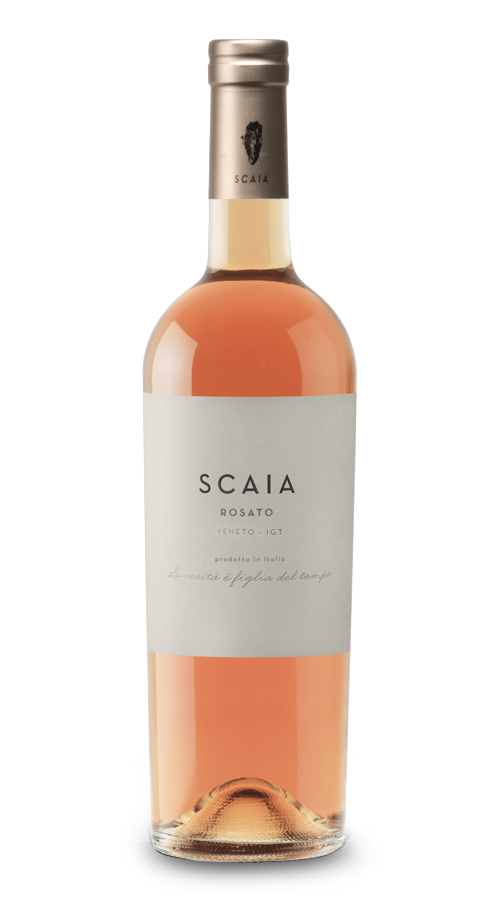 Tenuta Sant'Antonio SCAIA Rosato Veneto IGT
This 100% Rondinella rosé is ideal for summer with its beautiful salmon pink shade and aromas of strawberries, raspberries, and rose petals.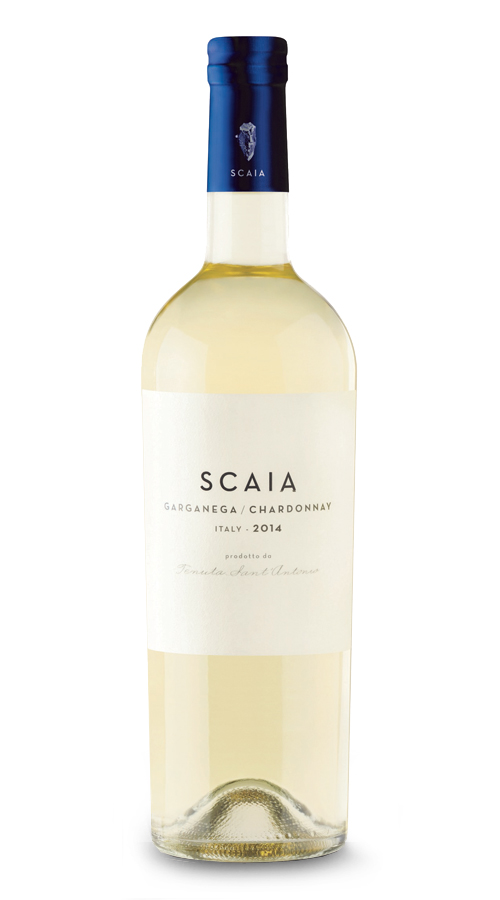 Tenuta Sant'Antonio SCAIA Garganega-Chardonnay Veneto IGT
This Garganega (55%) and Chardonnay (45%) blend is reminiscent of a New World Sauvignon Blanc, with tropical fruit notes balanced by a refreshing acidity.