A highly-acclaimed and world-renowned single estate in Bolgheri
Purchased in 2004 by Tenuta Sette Ponti owner, Dr. Antonio Moretti, Orma is a 5.5 hectare estate that is nestled in Bolgheri, coastal Tuscany's outstanding wine region, between two illustrious neighbours, Sassacaia and Ornellaia. Bolgheri has long boasted an impressive reputation worldwide, earning its prestige as one of the most impressive and creative production areas in the world of wine, noted for its experimentation with innovative blends of Cabernet Sauvignon and Merlot.
Orma's debut vintage in 2005 received the stellar reviews its privileged location demands and today, Orma is recognised alongside Bolgheri's finest wines. "This Bordeaux blend from Bolgheri is a challenger to Sassicaia and Ornellaia." — James Suckling. The estate itself is located in the district of Castagneto Carducci within the Bolgheri DOC. Southwest-facing, the vineyard is planted in deep soils with abundant pebble and clay content with little sand, an exceptional environment for the plantings of Merlot, Cabernet Sauvignon, and Cabernet Franc to produce richly defined and concentrated wines.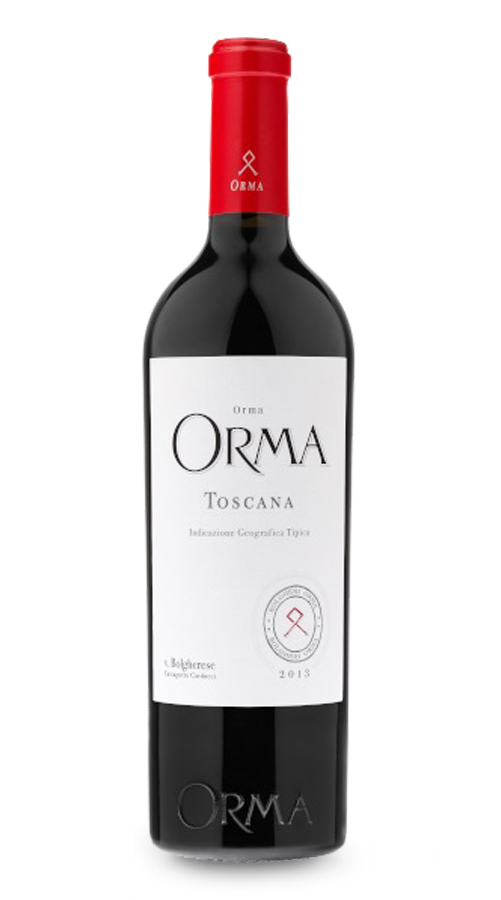 This consistently high-scoring Super Tuscan was described by James Suckling as "a challenger to Sassicaia and Ornellaia." Grown in Bolgheri, this is a rounded and complex blend of Merlot (50%), Cabernet Sauvignon (30%) and Cabernet Franc (20%).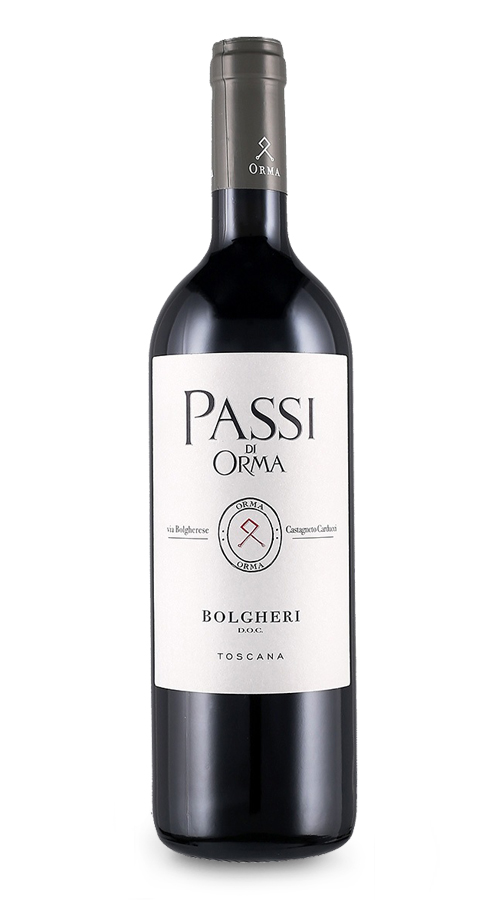 Passi di Orma Bolgheri DOC
A Bolgheri Super Tuscan that consistently scores highly amongst wine critics, this blend of Merlot (40%), Cabernet Sauvignon (35%) and Cabernet Franc (25%) shows a great level of complexity and development.